Terri Lyons Heart Hurts for Soca and Culture
---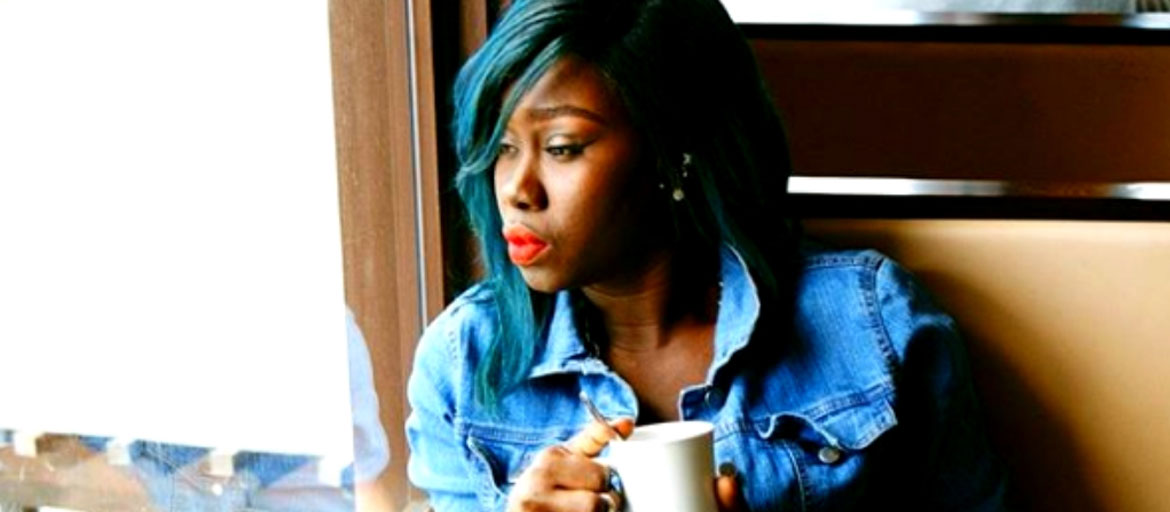 Terri Lyons has a lot on her mind. Her heart hurts for Soca and Culture.
Terri Lyons has given us great music. Whether the songs she's delivered have made it to the mainstream Soca circuit in T&T is another story. Her fight to maintain the true sound of the Soca genre, is more important.
EBUZZTT.COM spoke with the younger of Super Blue's two daughters in entertainment, recently. She admitted that evolution, while often hard to accept, is essentially inevitable.
"One thing that isn't changing much is our attitude toward our own culture- to us, to keeping our heritage and history alive," said the younger Lyons. Terri Lyons wants the people of Trinidad and Tobago particularly, to defend the genre more.
Terri Lyons is also calling on the powers that be, to play a more instrumental role in influencing the youth from a young age, to appreciate the culture of the country. "Every school in T&T should have a pan room- a properly sound proofed pan room. That is our national instrument. That is something we should have. We have no respect," said a passionate Lyons.
The young mother of one who doubles up as a frontline vocalist with Nadia Batson's all female band, SASS, says while many people would not want to hear what she has to say on this topic, she feels Trinidad and Tobago places more effort on promoting foreign artists that they do, their own. "A lot is changing but again I say, the attitude toward our own culture, isn't. There is just too much back biting in the industry and a lack of appreciation for the artistes," she argued.
2019 Soca Release
Wey Yuh Dey

Terri Lyons x Mr. Killa
Terri Lyons has released a new single with Grenada's Mr. Killa. The track titled, "Wey Yuh Dey" is described as a call for all Caribbean people to show the rest of the world how islanders party.
The track is laced with Afro beats and rides the Afro Jab riddim. She certainly isn't against collaborations and fusing the sounds of the Caribbean.  For Lyons, the heartbeat of Soca must not be sacrificed for global appeal.
Terri says when it comes to the soca music genre, she feels there should be no compromises and the world should know it as Soca- regardless of how it's spelt. She says any attempt to change the name of the genre, which was birthed in Trinidad and Tobago, is disrespectful and should never be accepted.
Source: Ebuzztt
---