Soka Survivor Riddim | 2019 Soca
---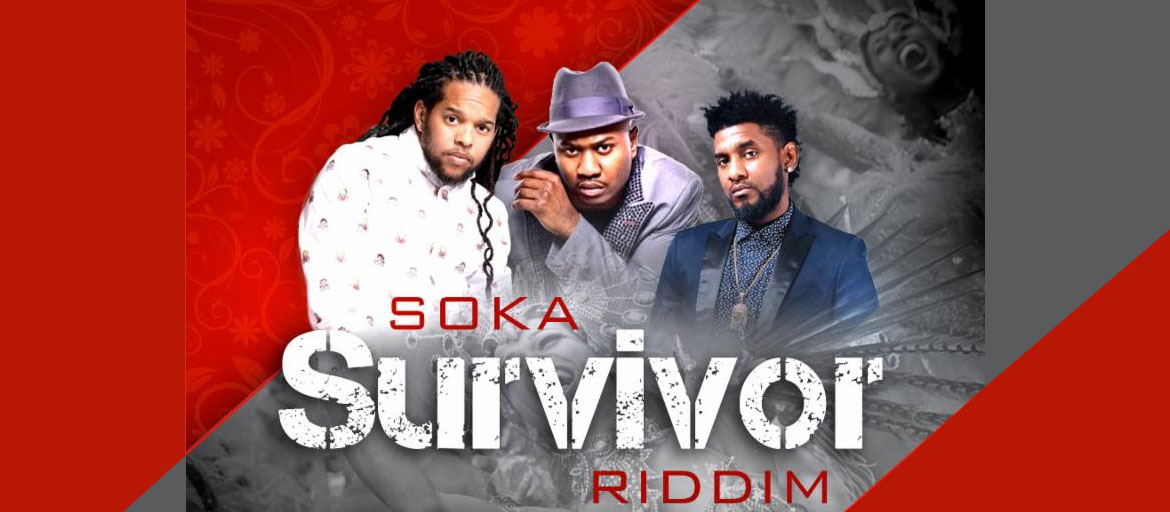 Soka Survivor Riddim featuring Orlando Octave, Lawless and Serani.
Soka Survivor cast unites the Caribbean bringing together Trinidadians, Bajans & Jamaicans to create this amazing riddim.
12 Months

Lawless

Wine On Yuh

Orlando Octave

Fighter

Serani
"12 MONTHS" of waiting for the greatest street party in the Caribbean, maybe the World – can make anyone act loose, breakaway and have a ball. TrinBago's talents Lawless and Ghostwriters speaks the truth about this Carnival Experience. The true essence of setting your alarm clocks to wake up Jouvert morning to meet the big trucks, start drinking and activate in carnival mode; in other words – GET LOOSE!!
Another son of the soil Orlando Octave pleads; he just want to – "WINE ON YUH". He skillfully tries to avoid confusion by making confusion, lol, by truthfully telling the ladies in a respectful manner how phenomenal they all are, while asking for a wine; because it's carnival.
Meanwhile, Jamaican artist Serani conveys his emotions through his music. He speaks the truth about his struggles throughout his journey and tells how the "FIGHTER" in him helped him survived through the rough times, the ups and downs and the real struggles over the years.
Fetters and Masqueraders ready yourselves, because this riddim will have going this Carnival 2019.
Title: 12 Months
Performed by Lawless
Written by GhostWriters & Shane Howell
Produced by Bing Bang Studios, Ept Entertainment, Star boi Johnny, Rockstone & Steven Paynter
Background Vocals by Sammy Jo
Live Guitar by Scott Homer
Live Bass Guitar by Miguel Charles
Recorded by Shane Howell
Mixed by Andrew Denny
Mastered by Draws Crib
Animation by JSP

Title: Wine On Yuh
Performed by Orlando Octave
Written by Orlando Octave
Produced by Bing Bang Studios, Ept Entertainment, Star boi Johnny, Rockstone & Steven Paynter
Background Vocals by Sammy Jo
Live Guitar by Scott Homer
Live Bass Guitar by Miguel Charles
Recorded by Shane Howell
Mixed by Andrew Denny
Mastered by Draws Crib
Animation by JSP

Title: Fighter
Performed by Serani
Written by Serani
Produced by Bing Bang Studios, Ept Entertainment, Star boi Johnny, Rockstone & Steven Paynter
Background Vocals by Sammy Jo
Live Guitar by Scott Homer
Live Bass Guitar by Miguel Charles
Recorded by Shane Howell
Mixed by Andrew Denny
Mastered by Draws Crib
Animation by JSP
---