Soca Gold 2018 – Available May 25th
---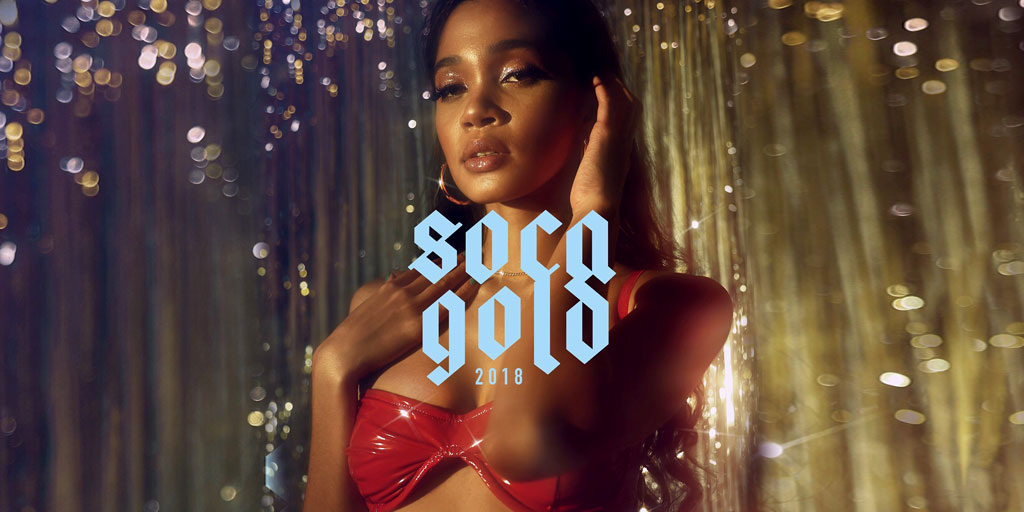 Capturing the hottest hits of the 2018 Caribbean carnival season is what Soca Gold is all about! For over 20 years, this annual compilation has presented the best songs from breaking and biggest artists in the genre.
Soca Gold 2018 presents 18 hot tracks with a bonus disc containing TWO exclusive mega-mixes from DJ Sound-4-Life and DJ Titan (featured DJ for BRT Weekend events in 2018).
"As Soca becomes a more sought-after genre, we are excited to bring yet another solid set of songs for everyone to enjoy this carnival season," said Edwin Howell, A&R at VP Records and Program Director for Reggae King Radio. "The goal was to have an album that can be easily played from beginning to end, and we feel confident that was accomplished," he concluded.
Scoa Gold 2018 Track List:
1 . Patrice Roberts – Sweet Fuh Days
2 . Bunji Garlin – Go Ask Yuh Mudda
3 . Fay-Ann Lyons – Touch It
4 . Iwer George – Savannah
5 . Tony Prescott – Oil Drum
6 . Bunji Garlin – Big Bad Soca (feat. Shenseea) [Remix]
7 . Marzville – Give It To Ya (feat. Patrice Roberts)
8. Alison Hinds – Pull Up
9 . Lyrikal – Rude Wayz
10 . Hypasounds – Dip
11 . LFS Music – No Weapon
12 . Ricky T – Sully
13 . Tizzy – 10
14 . Turner, Machel Montano & Flavour – She Bad (Remix)
15 . Rikki Jai & Ravi B – Barahee
16 . Sanctuary – Pick Me Up
17 . Claudette Peters – Feeling Good
18 . Gorg – Sweet Spot
---