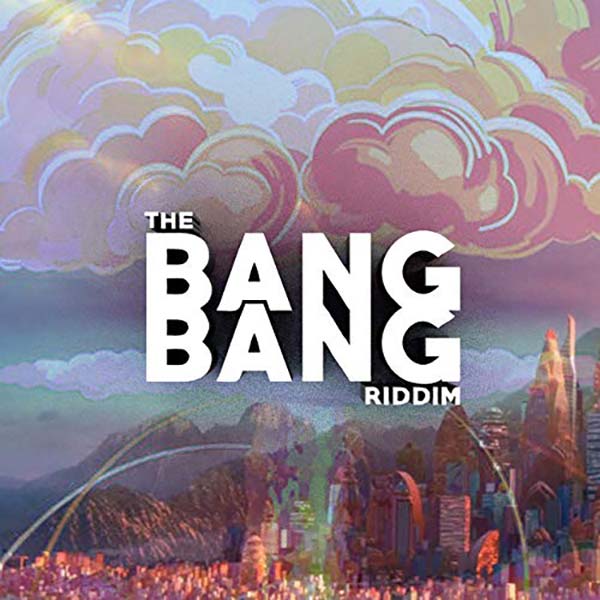 The Bang Bang Riddim – 2020 Soca Release
The Bang Bang Riddim – 2020 Soca Release produce by Joseph "Prince Pronto" Figueroa featuring Pete Figaro, Lucrativ, Rasta Marky and Prince Pronto.
Initially inspired by the idea of all four cousins making music as a family. Each of the artists on this Riddim EP are related beyond blood but also by music. The initial idea behind the lyrical content of each song on the project came from cousins vibing with each other and experimenting with their expressions.
The music behind Bang Bang initially derived from "Project Kiwi" that was an outdoor experiment in south countryside, Trinidad. It involved the manipulation and crafting of tones from natural and organic sounds taken from ambient noises such as trees, frogs, the wind etc. The evolution of the project became natural as the artists started expressing the ideas vocally through their demos and concepts.  A month later The Bang Bang Riddim was born.
More about the lyrics on Genius.com
Credits
Featured Musical Artists – Rasta Marky, Pete Figaro, Lucrativ & Prince Pronto Songwriters & Composers – Joseph "Prince Pronto" Figueroa, Marques "Rasta Marky Figueroa, Pete Figaro and Joel "Lucrativ" Joseph
Producer – Joseph "Prince Pronto" Figueroa
Executive Producer – Abasi Matthew Spencer
Executive Engineer – Adam Michael Lynch
Mastering Engineer – Khadeem Edwards
Composition & Arrangement – Ian "Cylenz" Lee
Live Guitars – Peter Silas Figueroa
Creative Director – Krystin Frederick
Vocal Production/Engineer – Yung Seeche
Addition Background Vocals – Kizzie Huggins
Marketing – Social Power LLC
Publishing – Songtrust NY®
Distribution – Monk Music®
Record Labels – Trypp Records® / Monk Music®
Recorded at Lynch Studios, Trypp Records™ and SYV Studios
Prince Pronto – https://instagram/com/theprincepronto
Rasta Marky – https://instagram/com/rastamarkyofficial
Pete Figaro – https://instagram/com/realfigaro
Lucrativ – https://instagram/com/lucrativ_tt
Executive Producer – https://instagram/com/kingmatthew_101
Executive engineer – https://instagram/com/ganjadam
Mastering Engineer – https://instagram/com/i_am_twinisland
Composition/Arrangement – https://instagram/com/blakgoldmusic
Background vocals – https://instagram/com/kizziekmusiq
More keyboard_arrow_down
Less keyboard_arrow_up
---
Purchase album keyboard_arrow_down
---