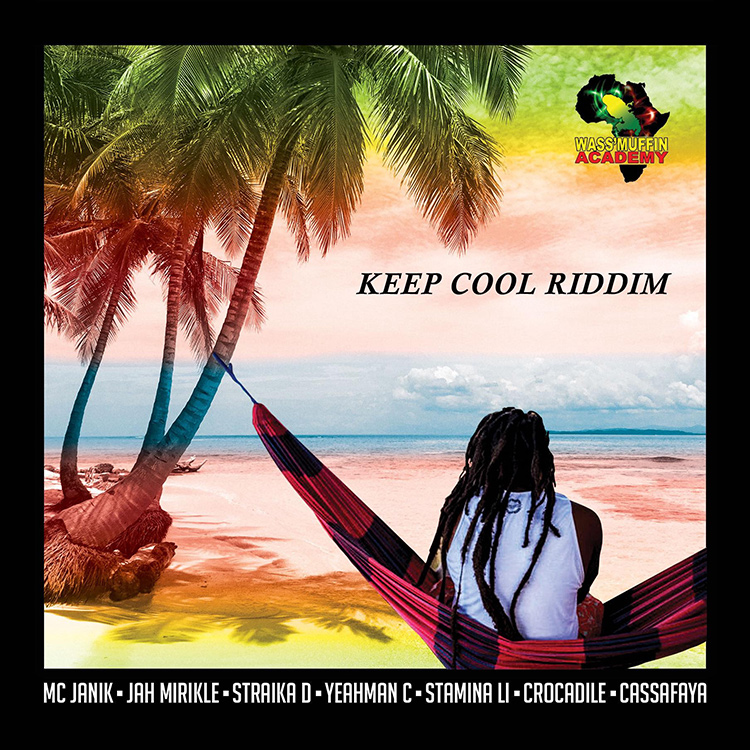 Keep Cool Riddim by Wass'Muffin Academy
We are pleased to announce the release of the "Keep Cool Riddim" composed by "Dawa", a DJ from a French Island called Martinique. This fresh vibe has an "Old School" feel to it so, it was a must to have old school artists from the French West Indies voicing it.
The old school voices are from Martinique and Guadeloupe, the talented MC Janik, Straika D, Stamina Li and Yeahman C.
We also have two artists from St Lucia, Crocadile who is the most known Dancehall artist on the island and Jah Mirikle who sings the catchy "Peanut" tune, check them out !
Cassafaya, another big voice from Jamaica is also on the Keep Cool Riddim, watch out for this one!
This is a project to unite the whole Caribbean and expose French talents to an English public. This is the aim for Wass'muffin Academy this year 2019, more French Caribbean artists will be involved in our future projects.
Executive producers Mickael Namrit aka "Wassouri"
The Keep Cool Riddim is now available on Apple Music, Amazon & Spotify, and major digital platforms !
Purchase your copy today
Keep Cool Riddim Track Listing
01 – Jah Mirikle – Peanut
02 – Yeahman C – Never Diss
03 – Stamina Li – I&I Time (Come Again)
04 – Straika D – Goumin
05 – Crocadile – Diss Me
06 – MC Janik – Vini
07 – Cassafaya – Rise
More keyboard_arrow_down
Less keyboard_arrow_up
---
Purchase album keyboard_arrow_down
---