Patrice Roberts 2019 Soca Compilation
---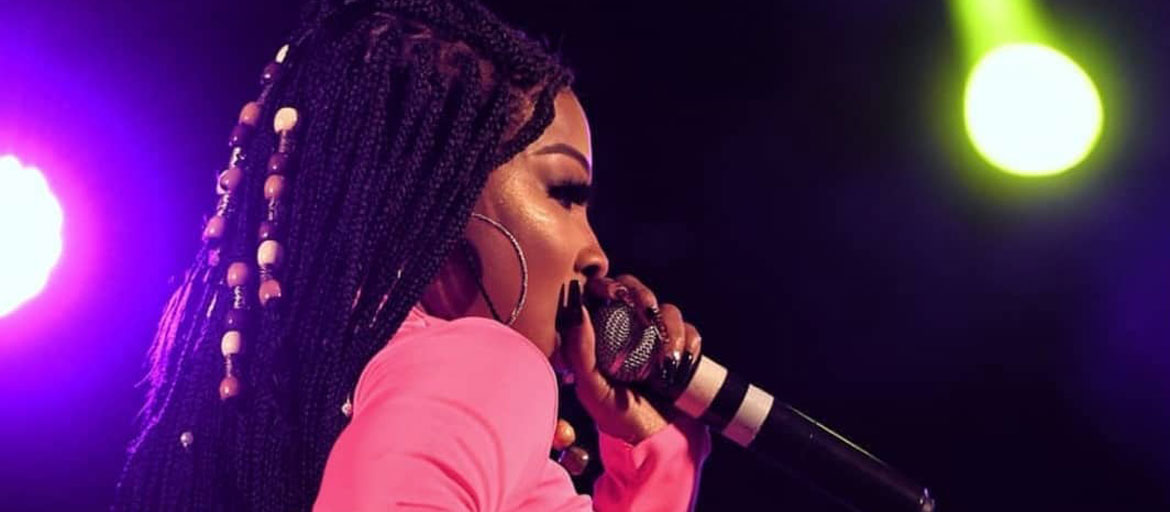 A compilation of Patrice Roberts 2019 Soca
Ready

Charly Black x Patrice Roberts

Night & Day

Patrice Roberts & Shenseea

Bumper Avenger

Patrice Roberts

Dutty Bad

Patrice Roberts

Good

Patrice Roberts

Hit List

Patrice Roberts

Into You

Patrice Roberts

I Like It Hot

Patrice Roberts

No Lazy Body

Patrice Roberts

Not One Thing

Patrice Roberts

Work 4 It

Patrice Roberts

You Need It

Patrice Roberts

My Side

Sekon Sta & Patrice Roberts

This Is De Place

Patrice Roberts

Available on iTunes
Patrice Roberts 2019 Soca Compilation consist of 14 Soca tracks so far. The first track released for this season is "Ready" with Charly Black.
Patrice may easily be the biggest riddim rider for this year. First she got "Bumper Avenger"on the Novation Riddim and she sang "No Lazy Body" on the Glass Back Riddim.
On the Planet Love Riddim Patrice Roberts and Jamaica's Shenseea gives us "Night & Day". "My Side" is another collaboration, this time with Sekon Sta.
On December 5th, 2018 we saw the release of the new Trinidad and Tobago anthem entitled "This is De Place". A music video followed this release. It highlights "all things nice" in Trinidad and Tobago.
Patrice Roberts had this to say to her fans on social media:
A song that I hold so dear to me!  Thank you to Jason "Shaft" Bishop and De Red Boyz for working on this track with me.

Trinidad and Tobago is my home and it is a place that I love so dearly. Despite the ills, we are beautiful people and there is room for change. We are cheerful, happy and caring people and we live in one of the most beautiful places in the world!

To my twin island republic… I love you!
The Kickstand Riddim features Patrice Roberts already popular Soca track "I Like It Hot", take a look at the video.
See: Patrice Roberts 2020 Soca Releases
---