Feel Good Riddim – Grenada 2019 Soca
---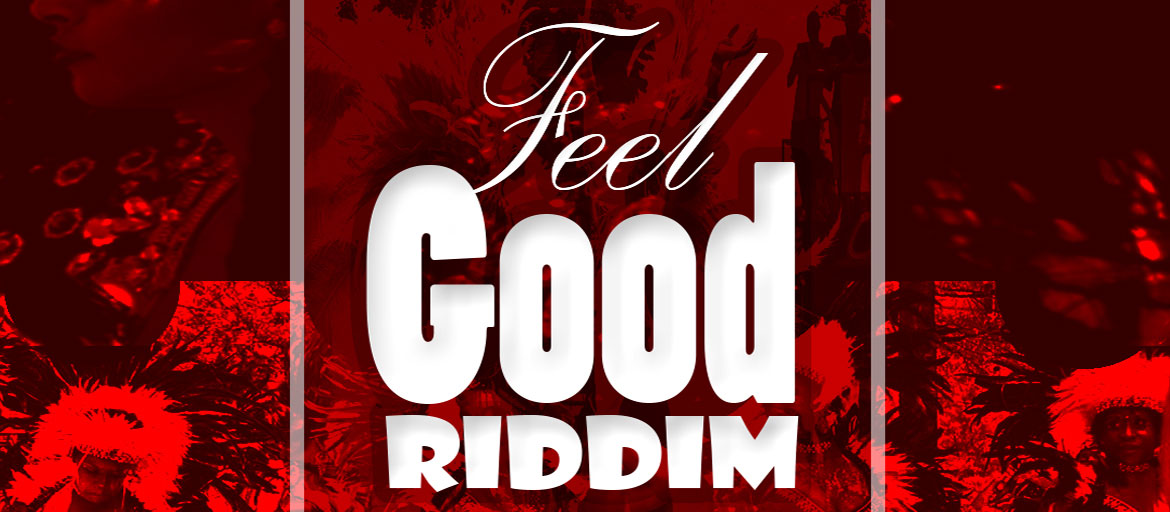 Feel Good Riddim – Grenada 2019 Soca
It's that time again where we come together to celebrate the things which makes us who we are as a people, the Feel Good Riddim.
Carnival is a fun time, our time of year where we can release our frustrations feel a vibe a passion a love through the music and most of all feel good.
This is why we present you with the Feel Good Riddim. Produced, Mixed & Mastered by Adigun & Salty Soundz at Homebase studios in Grenada.
This Feel Good Riddim features some of Grenada's most convivial and electric artists. From Grenada to Trinidad to the rest of the world it's our time to Feel Good.
Girls Retreat

Sir-Vival

Cups Overload

Lulu

Thunda

J.zavier HD

We Inside

Baracka

Hit the Road

Myney
Title: Girls Retreat
Artist: Sir-Vival
Written By: Shea "Sir-vival" Patrice
Recording House: Homebase Music Studio
Produced by: Adigun x SaltySoundz
Live guitars: Jeavid "Wiggie" Neckles
Mixed and Mastered by: Adigun Productions
Background Vocals: Valene Nedd
Title: Cups Overload
Artist: Lulu
Written By: Lusca "Lulu" Samuel
Recording House: Homebase Music Studio
Produced by: Adigun x SaltySoundz
Live guitars: Jeavid "Wiggie" Neckles
Mixed and Mastered by: Adigun Productions
Background Vocals: Lulu x Jasmine
Title: Thunda
Artist: J.zavier HD
Written By: Kellon "J.zavier HD" Brathwaite
Recording House: Homebase Music Studio
Produced by: Adigun x SaltySoundz
Live guitars: Jeavid "Wiggie" Neckles
Mixed and Mastered by: Adigun Productions
Background Vocals: Valene Nedd
Title: We Inside
Artist: Baracka
Written By: Micah "Baracka" Joseph
Recording House: Homebase Music Studio
Produced by: Adigun x SaltySoundz
Live guitars: Jeavid "Wiggie" Neckles
Mixed and Mastered by: Adigun Productions
Background Vocals: Valene Nedd
Title: Hit The Road
Artist: Myney
Written By: Herminey "Myney" Victor & Vaughn V'druppy Huggins
Recording House: Homebase Music Studio
Produced by: Adigun x SaltySoundz
Live guitars: Jeavid "Wiggie" Neckles
Mixed and Mastered by: Adigun Productions
Background Vocals: Valene Nedd
---