The event
Patrice Roberts presents: Strength Of A Woman – Celebration of Music
The second installment of Strength Of A Woman is happening in 2020 and we are happy to announce that preparations are underway.
Needless to say Patrice Roberts is excited!
This year we are celebrating music. All we can say is that you are in for a treat, yet again.
We are looking forward to seeing you at Strength Of A Woman 2020!
Carnival Thursday
Under The Trees
The Hotel Normandie
St. Anns
8pm – 11:30pm
Come join us in a
"Celebration of Music"
Early bird tickets available now!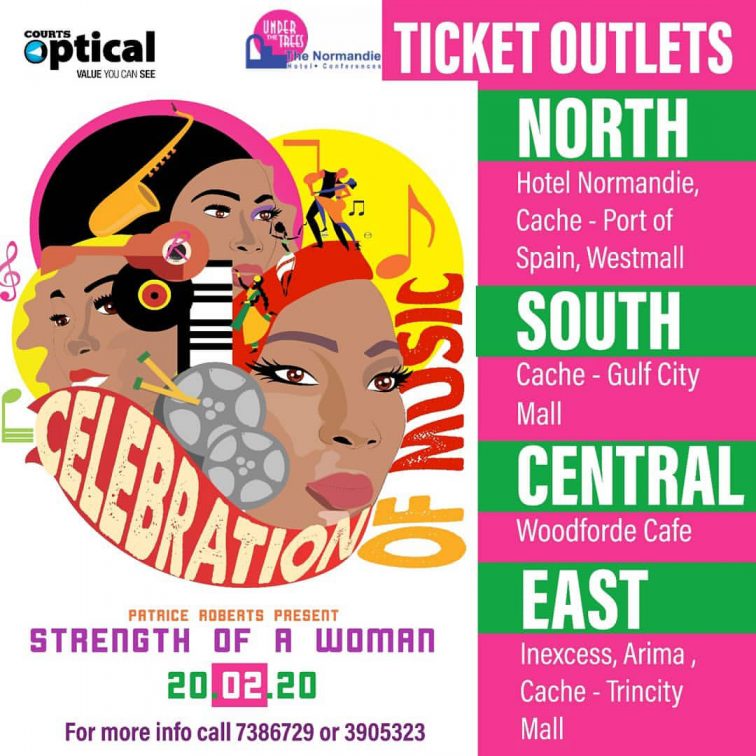 Cache Outlets Nationwide
Woodford Café, Price Plaza
Inexcess, Arima
Or online at www.ticketbanton.con
#strengthofawoman #patriceroberts #concert #carnival2020 #trinidadcarnival #normandiehotel
---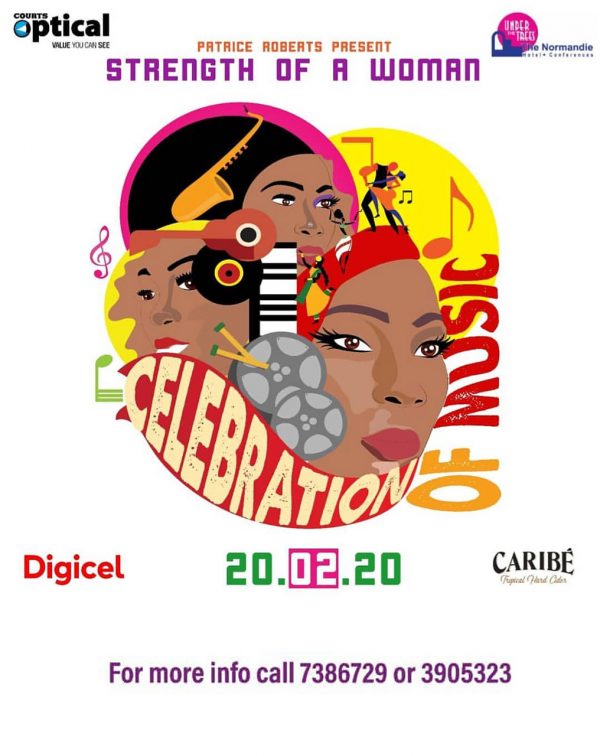 ---
Buy tickets on keyboard_arrow_down
---