DJ Ana – "Soca Feels Riddim" Project
---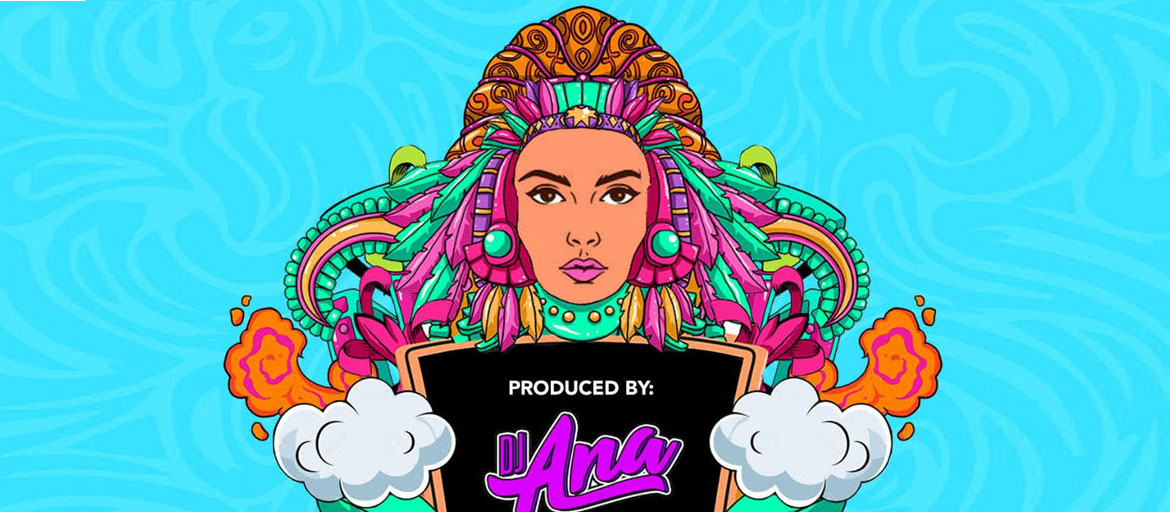 World touring DJ, Radio & Social Media Personality DJ Ana brings to you her first music production project – The Soca Feels Riddim.
Aptly titled, this riddim takes you through an array of emotions and "feels." From anticipation and ecstasy, to nostalgia and motivation. DJ Ana teams up with some of the Caribbean's brightest young stars to invoke these "feels" in each track.
Kicking things off in St.Lucia with the five (5) time reigning Groovy Soca Monarch, Arthur Allain brings to you "Whole Day." An anthem for Carnivals around the world that epitomizes true bliss.
Laced with pulsating synths and that Caribbean rhythmic drive, "Whole Day" is set to turn up parties all over the globe. Vybz up!
Up next is one of the Kings of Party Soca and Dennery Segment, Freezy.
Freezy takes listeners on a journey from "Party To Party". This contribution sheds light on the common aspects of partying that we all share around the world – friends, fun and freedom. It displays the energy and infectious nature of Soca as probably the world's best party music.
DJ Ana then links up with one of St. Vincent's favorite Soca sons, Dynamite. He insights passion and ecstasy with "Take Control." The music gives him the freedom and power to go non-stop. It fully takes control of the producer, singer & listeners alike.
Finally DJ Ana returns to the Land of Soca Music, Trinidad & Tobago, with latin Soca pioneer & bi-lingual regional superstar, Mr. Renzo. "ME" is an anthem for anyone who has ever felt written off or faced with gigantic obstacles, especially those seemingly placed by bad intention persons. The Soca gives the energy to push past heavy vibes and negativity all the way to achieving all goals set.
Whole Day

DJ Ana x Arthur Allain

Party to Party

DJ Ana x Freezy

Take Control

DJ Ana x Dynamite

ME

DJ Ana x Mr.Renzo

Soca Feels Riddim

DJ Ana
Track List:
Whole Day – Written & performed by Arthur Allain
Party To Party – Written & performed By Freezy
Take Control – Written By Joel Tyril & Mark Cyrus & Performed by Dynamite with additional writing by DJ Ana & Ultra Simmo
Me – Written & performed By Mr. Renzo
Mixed By Millbeatz Productions
Mastered By Precision Productions
All songs produced and executive produced by DJ Ana.
So enjoy the emotional rollercoaster that is "The Soca Feels Riddim"
---